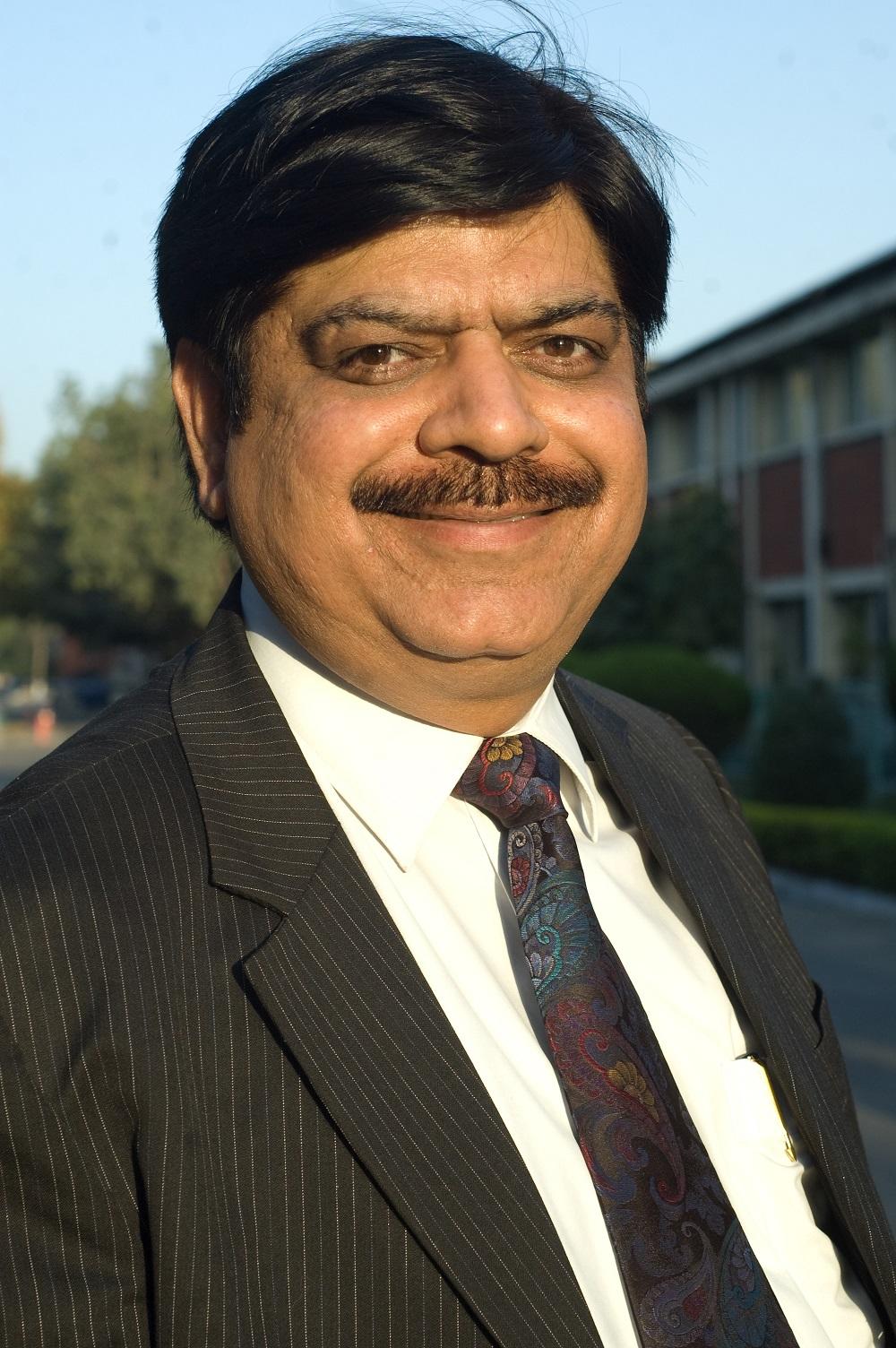 By Rasika Deshpande
Vipin Kumar, Group CIO, ISGEC Heavy Engineering Ltd was born and spent a happy childhood in New Delhi. He says, "My childhood days were my best days. I was more naughty than usual, had many friends, played a lot and enjoyed my life to the fullest. I spent most of my time in my grandparent's house and being the first child in the family, I was pampered with all my wishes met on my terms. My grandfather always used to tell me to trust in God and do the right is the best way to lead my life. This is very close to my heart and is a way of life for me. I remember starting celebrating all major festivals at least a month before they came. Life was full of masti and enjoyment. I sincerely wish I could relive my childhood days again."
Kumar completed his schooling at Green Fields and Cambridge School in Delhi. He says he belongs to a family of doctors and engineers and therefore always wanted to be an engineer. But growing up, he was also passionate about joining the armed forces. But, his parents had seen and experienced the challenges and work pressure so they were not keen that he took up civil engineering.
Kumar's father is a Retd. Executive Engineer at Delhi Development Authority and his mother has always been a housewife. He says his parents have always supported him. "My parents have always taught me to work hard in life and leave everything else to God. I have followed this advice all my life and found it to be so true. Without my parents' support, I would not be where I am today."
He says, "My father is a civil engineer, and he has worked on many large projects. This involved handling people of all kinds and many difficult and pressure-prone situations. Managing such work situations required a lot of mental and physical work pressure. So my parents were not keen that I take up civil engineering. Secondly, at that time computer science was very new and available only in a few universities. Since this was an emerging stream, hence I decided to join it." So he studied computer engineering at Bangalore University as it was one of the few universities offering computer science engineering and was pretty advanced in this subject. Later on, he also did specialized courses from ISB Hyderabad and IIM Bangalore. Vipin Kumar says even though his education ended in the early 1990s, his learning is still continuing as he meets wonderful people and life situations keep on teaching him something new almost on a daily basis.
Kumar's first job was in a software company as a programmer. He says even though initially he liked it as getting the desired output of programs would give him immense pleasure and happiness. But as he grew in his career, business analysis and transformation became his favourite area of interest.
Talking about his experience at his first job, he shares "There was much learning as I was exposed for the first time to any working environment. I learned quite early that there is no shortcut to success. One must be judicious in effort and work hard to achieve objectives even if they seem moderate. Only dedication and a single-pointed focus to succeed bring success. One has to keep unnecessary distractions out of mind and develop accommodating nature and behaviour to work with different kinds of people."
Remembering his school days, he says, "I carry very nice memories of my school days. I remember becoming principal of the school on teacher's day. That was really an unforgettable experience for me. During my college days, my memories go back to the joint study sessions with friends. We used to study in small groups, make notes, share them with each other, drink tea at the dead of night and do pranks on each other. That was fun. I took an active interest in sports and many extracurricular activities. I was regular in taking part in school competitions. Physics was my favourite subject. I always enjoyed reading it."
He believes that leadership is arguably the most confusing and misunderstood trait. That is why you see so many different, even contradicting definitions about it. " I am of the firm belief that leadership is born in an individual and it cannot be taught. My family, mentors and teachers all taught me good things about life and how we should inculcate the fine qualities of human behaviour but leadership comes as you work, mature and grow in your career. That is how I have learnt a few leadership lessons. I am still discovering and learning this trait."
Talking about the challenges, Vipin Kumar says that there are many such challenges he has faced in his career. His professional journey has been a tough one as he has worked in very challenging environments. He says, "though bumpy, I have enjoyed the ride as it taught me things I otherwise would not have learned."
"I remember when I had joined a large tractor company about a decade back. Contrary to my belief, the organization was not in a healthy financial state and there were severe cash issues. IT was almost non-existent. Though the management was supportive but due to financial constraints there were hardly any funds for IT. When I presented the IT roadmap, the management appreciated it but informed me to wait till the situation improved. Since nothing was happening, I decided to do things by myself. We tied up with a lot of IT leasing companies and brought the necessary funding for IT projects. In fact, the entire elaborate multi-year IT roadmap was done through finance leasing without affecting the precious cash flow. When I look back and see that this company today has arguably one of the most mature IT setups in the country, most of it built using leasing money, it gives me great satisfaction having done a job that once looked impossible."
Vipin Kumar enjoys spending his free time with kids, listening to music and sometimes watching movies. He also likes travelling, meeting new people, understanding their belief systems, culture and the like. He says "Now as I become more mature, I am noticing my nature becoming a bit philosophical. I now think about larger issues of people and try to find some solutions in my own capacity. This is a journey and I am learning to walk this path."
Sharing his future plans, Vipin Kumar states, "At heart, there is an entrepreneur who wants to be born but somehow the fear of the unknown is delaying it. In the meantime, I propose to continue working and try my best to bring forth IT's true value for business benefit. Maybe, who knows, one day the entrepreneur in me gets born and I will celebrate his birthday with all of you."
Vipin Kumar says his motto is to be a good human being who contributes positively to whatever he does. And as he grows up in age, he wants to be socially relevant and do more for society and his colleagues. "This pandemic has taught me to be socially alive and help those in need. I want to take up some social cause going forward and contribute to society in whatever small way I can."
https://i2.wp.com/sourceitright.us/wp-content/uploads/2021/05/work-hard-in-life-and-leave-everything-else-on-god-vipin-kumar.jpg?fit=800%2C434&ssl=1
434
800
asaad.taha
https://sourceitright.us/wp-content/uploads/2020/11/Source-It-Right-new-Logo.png
asaad.taha
2021-05-31 12:35:33
2021-05-31 12:35:34
Vipin Kumar, IT News, ET CIO