Purpose-built solution AI and machine vision solution on Intel® edge processors are helping manufacturers successfully adapt the defect detection technology and expand it to address broader Industry 4.0 use-cases.

AI & Machine Vision based Automated Weld Defect Detection for Manufacturing Industry
Nazneen A, Senior marketing executive | PathPartner Technology Pvt. Ltd
Welding, be it manual or automated, is a complex manufacturing process that is prone to defects. Such defects can prove to be crucial in getting the final product rejected or in making them go through costly repairs.
Here comes the role of AI and Machine Vision in building a solution that can prove to be a game-changer for the factory automation era. Right from detecting defects in the early stage to reducing costs and optimizing operations, the solution can have a far-reaching impact in minimizing the overall scraps and meeting the required quality standards.
What is robotic arc welding (GMAW)? 
Robotic arc welding is a critical component of heavy machinery manufacturing plants. The primary benefit of it is the production of high-quality welds in a shorter cycle time. 
Gas Metal Arc Welding (GMAW) process uses heat created from a DC electric arc between a consumable metal electrode and a workpiece which melts together to create a weld pool that fuses to form a join. 
What are welding flaws? 
Welding flaws are something that manufacturers want to avoid at all costs. When a robotic welder generate defects during the welding process, it might compromise the weld's integrity, lowering the product's quality.
Factors causing weld porosity
Porosity is one of the most common welding defects, it is the presence of cavities in the weld metal caused by the absorption of atmospheric gases (excessive hydrogen, nitrogen and oxygen) in the molten weld pool that escapes and leaves cavities upon cooling, resulting in potentially detrimental weld metal corrosion and fatigue performance, less ductile welds that cannot pass inspection. 
However, welding processes are typically prone to defects and anomalies. These defects affect the strength of the weld, thus impacting the quality of the final product.
Factors causing porosity
Traditional methods vs. AI-based machine vision solution
Traditional manual inspection is a tedious process that is insufficient to detect defects and relies on highly skilled inspectors causing production delays, material wastage, and lower efficiency.
With advances in AI technology, manufacturers look to integrate machine vision solutions to overcome their challenges, operational efficiency, and improve quality. This machine vision-based automated defect detection solution allows manufacturers to find defects early in the production process and aims to solve a costly, age-old problem of manual defect detection in the robotic welding process.
Key Solution Ingredients – Rugged Hardware + Software
Heavy industries nowadays rely on precision and high-quality goods, which could benefit from machine vision as part of their manufacturing process. AI and machine vision-powered robots allow machines to see, detect and analyze images automatically on the production line and spot any imperfections. The setup includes:
Ruggedized Cameras – AI cameras with integrated AI capabilities, combining hardware with a pre-installed software environment capture input streams with ruggedized cameras mounted on a robotic arm. 

Industrial PC – Industrial PC runs on Intel Edge AI processors with support for USB/GigE/Modbus/OPC, where multiple cameras can be connected to the industrial PC to enable cost optimizations.

Intel® Distribution of OpenVINO™ toolkit* – Toolkit to quickly develop applications and solutions that emulate human vision. Based on Convolutional Neural Networks (CNNs), it accelerates applications with high-performance, AI and deep learning inference deployed from edge to cloud.

Artificial Intelligence (AI) – AI adds a new dimension to weld defect detection. AI-powered machine vision solution; built on neural-network-based inference engine, detects welding defects and sends commands to pause the robotic arm immediately in case an anomaly is identified.
Challenges: Weld Porosity Defects 
Welding is the heart of any manufacturing industry. Traditionally, quality checks are conducted in a separate cell after the welding is complete. Any defects found in the QC stage would mean that the assembly is taken back to the welding cell and corrected for defects. Also, a lot of QC processes are manual lending themselves to manual errors facing an acute shortage of skilled resources – both for welding and for QC – which means higher costs and timelines for corrections. Early detection of any defects during the arc welding process is crucial to reduce delays, avoid material wastage and reduce costs. The figure below summarizes the challenges in traditional defect detection.
Traditional process
Low latency machine vision solution and how it works?
Machine vision-based arc welding defect detection solution leverages the power of machine vision to generate insights for the Gas Metal Arc Welding (GMAW) process. The solution is powered by Intel® Core™ i7 processors and uses Intel® Movidius™ VPUs and the Intel® Distribution of OpenVINO™ toolkit*. 
The robotic arm is mounted with a ruggedized camera that determines where the problems are being introduced in a weld pool so that corrective action can be taken. The camera captures input stream and captured data is ingested into industrial PC based on Intel Edge AI processors. Built on a neural network-based inference engine, this solution detects welding defects and sends commands to pause the robotic arm immediately in case an anomaly is identified.

Weld porosity detection model
Conclusion
Major global manufactures have started experimenting with artificial intelligence and there is the enormous potential of AI use cases in manufacturing to transform performance across the depth and breadth of operations. However, this new industrial era will realize AI is a game-changer only if manufacturers focus their efforts on adding the most value and then drive the solutions to scale.
Reference links: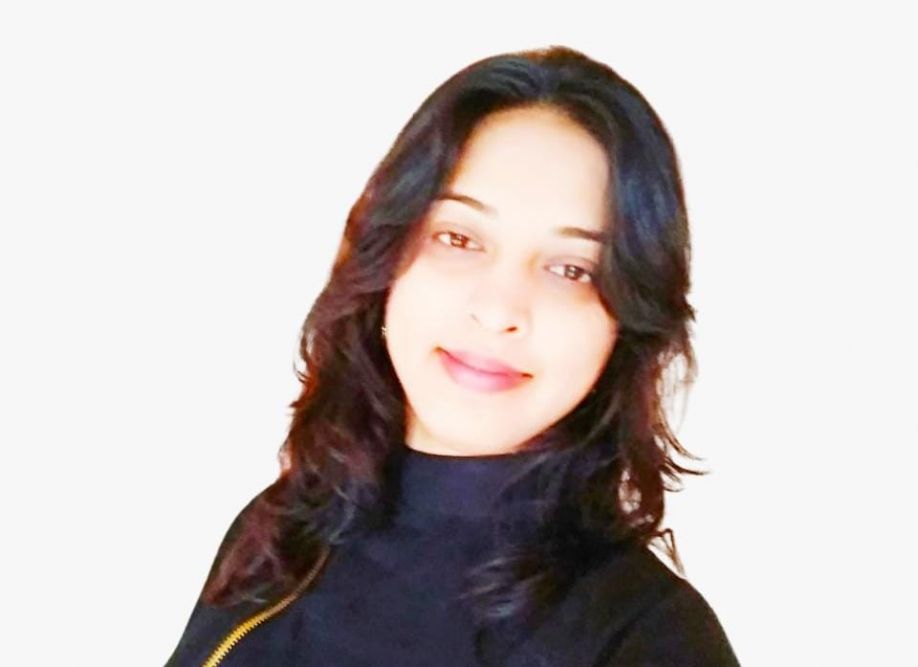 About Nazneen A,

Nazneen A, is a senior marketing executive, at PathPartner Technology Pvt. Ltd. Being a dynamic B2B, Digital & Product marketer, specialized in Camera & Imaging | Embedded-AI & IoT is passionate about exploring new tech and writing on the latest technology & innovations that can't be missed.
The content & opinions in this article are the author's and do not necessarily represent the views of ManufacturingTomorrow
---
Comments (0)
This post does not have any comments. Be the first to leave a comment below.
---
Post A Comment
You must be logged in before you can post a comment. Login now.
https://i0.wp.com/sourceitright.us/wp-content/uploads/2021/04/facebooknews.jpg?fit=250%2C250&ssl=1
250
250
asaad.taha
https://sourceitright.us/wp-content/uploads/2020/11/Source-It-Right-new-Logo.png
asaad.taha
2021-11-17 05:39:13
2021-11-17 05:39:14
AI & Machine Vision based Automated Weld Defect Detection for Manufacturing Industry